What the bang dang diddly is goin on?
Tuesday, August 19, 2008
Posted by

Patrick Darnell
at 7:46 AM
2 comments:

I

t is a woman run

ning

, shark ea

tin

g a red Popsicle, or Han Solo esc

apin

g from a sand worm on a sand s
kiff...?

and This,
This and That
and This something unique and innocent
Some of That
This and This
This continuous Celebration:
Especially This:

...something like This
Combustion like this...
This for Sure --
Comparisons like These --
Posted by

Patrick Darnell
at 3:05 AM
No comments:

by Dave Darnell
"that is, that we may be mutually encouraged by each others faith, both yours and mine." Rom 1:12
A restful sleep may be out of reach,
I once was fitful in the dark.
Or not to be calm in repose.
I watched a sailor grab at the elusive shut-eye, rough seas, no relief. His eyes did close.
As we reached the fishing grounds,
Others, on wobbly legs worked.
That fisherman became energy.
Fellows looked on him with envy, he slept as we bucked. I went close to thread bait with him.
Our team fought the sea, he joined it. We must take our rest as it is provided by God. He loves our need.
Providence and grace are blips on our screen. How blessed are the seafarers, the shepherds?
Our psyches yearn for solitude.
Is it attainable? Our matrix demands attention. Stressfully.
Beat it back, or engulf the stress.
God listens. We have choice. We have a blip to home in on, Beloved.
Posted by

Patrick Darnell
at 2:34 AM
1 comment:

Monday, August 18, 2008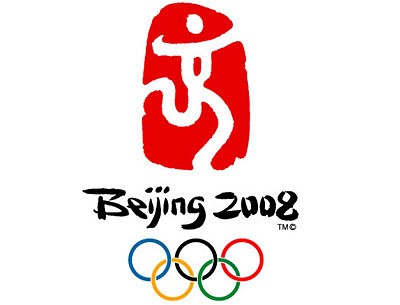 Is it a man running, shark eating a red Popsicle, or Han Solo escaping from a sand worm on a sand skiff.
Posted by

Esteban
at 2:49 PM
1 comment:

Sunday, August 3, 2008
A few weeks ago we acquired seven turtle eggs. They were already becoming infested with fire ants who had every intention of using them as sustenance. We rescued them from the intruders provided them with an incubating nest and await their arrival in two weeks. One has become a little dilapidated, so if he survives he is Gimpy. Will update pictures after they have been snapped and uploaded until then here is the first set of excavation, retrieval, and placement. Enjoy.
Posted by

Esteban
at 5:23 PM
1 comment:

I drove an older new car today. An old cougar of a lady she is. A Pontiac Trans Sport Se, a musicians friend, vans are a wonderful addition to any nomadic lifestyle. This one started off as a hear say okay may bay you can take if off my hands. Ed Wilker, my father and I's next door neighbor mentioned he would sell it to me today for the low price of six hundred and fifty dolars. Fair enough seeing as I have a refund coming soon from monkey ears in the big house. This is a hopeful situation.
Back to the matter at hand. At first glance this prestigious 3800 V6 3.4 liter whatever has a bullet type frame and an airliner like cockpit. It truly felt like I was inside of a Boning 717, if they made them. Mr. Wilker tossed me the keys and gave me a test drive around the block, mentioning I could take it a couple hundered times around if I felt the itch. I see this as a smart investment because in my near future, well in proximity of happening, I plan to attend the Art Institute of Houston for Audio Production, another step in the direction milestones. All seems well on the new home front and you all can expect more to pour from my re opened valve.
Posted by

Esteban
at 4:56 PM
1 comment: